Hotel Info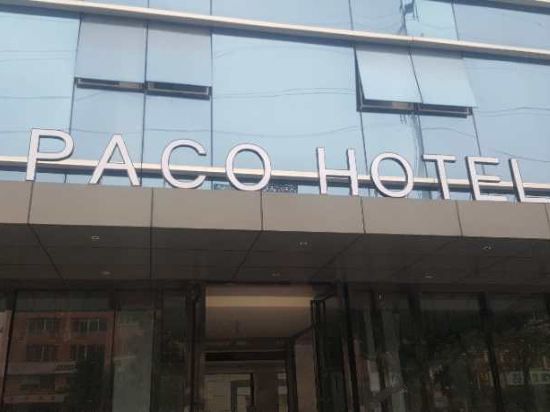 Paco Hotel (Guangzhou Baiyun Airport Liantang Metro Station Branch)
is located next to the green finance commercial street, at the intersection of Fenghuang South Road and Commercial Avenue, and close to Huadu national Lake Wetland Park. It is located in guangbailai Youlai business district, with large shopping malls such as lailaiyoulai fashion shopping plaza, guangbai department store and RT Mart supermarket. Around the hotel, there are supporting industries such as Metro shopping supermarket, entertainment and leisure, catering, etc, Convenient transportation. The hotel is about 16 minutes away from rongchuang paradise, rongchuang snow world and rongchuang water world; About 18 minutes' drive from Baiyun Airport; It's about 20 minutes' drive from the North Station of Guangzhou railway station.
The hotel rooms are equipped with high-quality bedding, luxury bath equipment, free optical fiber Internet access, all hotel wireless WiFi coverage, rich TV programs, free domestic long-distance local calls and other facilities and thoughtful services.
BOGAO hotel is a brand of BOGAO hotel group. Founded in 2007, it aims at the mid-range chain hotel market and is committed to building a business culture hotel brand. Adhering to the enterprise spirit of 'sincerity' and taking 'city center, business and elegance' as the product concept, BOGAO hotel group stops in the important business travel city center, focuses on the needs and experience of business travelers, and strives to build a business culture hotel brand with the theme of quality, elegance, fashion and intelligence, and the characteristics of fast, accurate and respectful guest service. BOGAO always believes that every encounter is mutual perfection, so that BOGAO hotel can warm all the people 'on the road'.
Breakfast price
: Breakfast is not provided.